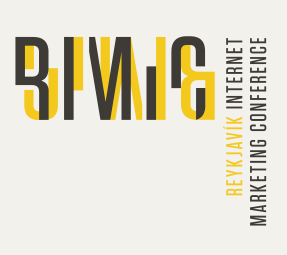 On 23 March, the 15th RIMC conference will be held in Reykjavík, Iceland. Speakers from Domino's Pizza, SEMrush, DoubleClick by Google, The Engine, Deepcrawl, Bing, Revlon and more will speak about online marketing.
Topics are as varied as the speakers are many but among topics are AI in media plans, the "Sweden on Airbnb" campaign and the "Winter is coming" campaign from IKEA.
Kristján Már Hauksson, the founder and chairman of the conference, is very proud that the conference is being held for the 15th time. "It is amazing that an Internet marketing conference has been held in Reykjavík so many times, and we ware happy to keep it going."
The Engine Iceland is organising the conference under Kristján's leadership. The Engine's CEO Guðbjörn Dan Gunnarsson (Beggi), is equally stoked. "We are very proud to be helping with the organisation and look forward to listen to all the interesting talks from people all over the marketing world. The conference is called the Reykjavík Internet Marketing Championship in Iceland and is an important conference for every marketing person in Iceland to attend."
It is possible to get tickets to the conference at midi.is.