Blue Car Rental in Iceland is the first and only company to test and implement new and highly innovative technology from TM Software, an Icelandic tech company which is a subsidiary of Nýherji Group. It's like a navigation system but has a lot more features that help the traveler, especially regarding road safety when driving in Iceland.
The system consists of a tablet and software called Driver Guide. When asked about how Driver Guide works, Þorsteinn Þorsteinsson, manager of Blue car rental has the perfect answer: "It's like a supercharged GPS!"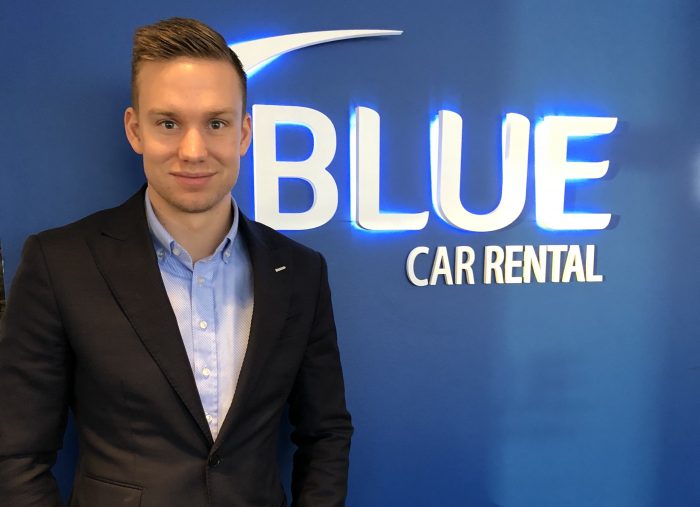 "There's a tablet in selected models of our rental cars. People can use them to access the Driver Guide software. People type in where they want to go or map their journey in Iceland. But here's the twist: The system is full of all sorts of data that´ll pop up in a news feed. For example, the user will get suggestions for interesting stops along the way and learn interesting facts about the area," Þorsteinn says.
Driver Guide seems to be unique when it comes to road safety in Iceland (and elsewhere). "The best part about it is, that we can send people warnings, either automatically or manually. It's a feature we love since we put a lot of effort into educating drivers and do what we can to prevent accidents. This technology makes it very easy to communicate with the drivers of our cars, and we can warn them if there is, for instance, a storm on the South Coast, or if roads are closed or icy."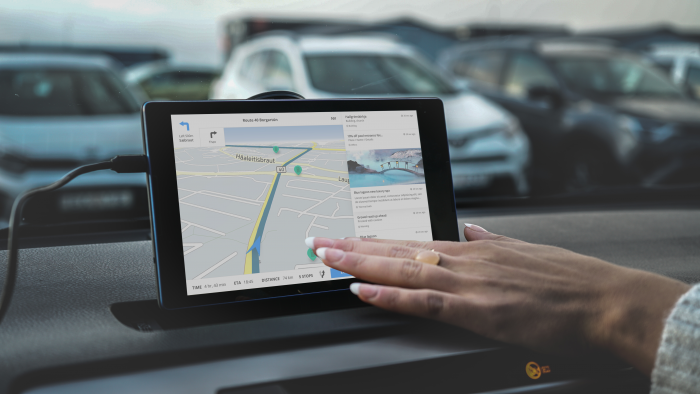 If roads are closed or the weather forecast is bad, drivers are notified, since Driver Guide is directly linked to Safetravel.is. It's an interesting automatic feature, but the manual warnings are no less helpful for car rental owners. "We can send warnings of our own since Safetravel.is doesn't account for everything that happens. We can send automatic warnings after our specifications, like if we know that a certain area closes during January, but a driver might go there and eventually get in trouble. And if we see something on the news, for instance, we can send a warning manually. If drivers get close to a dangerous river crossing, the system warns them and encourages them to turn back. They won't have to worry about us spamming them with warnings all the time, though," Þorsteinn says.
The system also has an integrated chat feature so that drivers can contact Blue car rental directly. The car rental can see their location when chatting, and that will be a great help if the driver is lost or unable to describe his position.
"The system will be offered free of charge to our customers since we regard it as a preventive measure. Passenger safety and road safety is always our top priority, and we feel great about not having to worry about people driving in dangerous conditions or off-limits areas. For us, being able to get in touch with the drivers directly through the system gives us peace of mind."