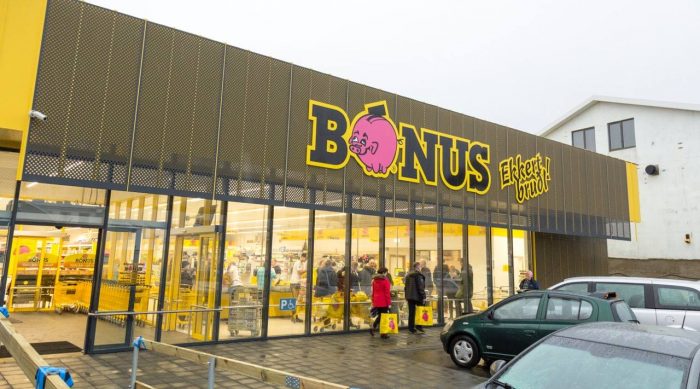 Photo from Bónus' Facebook.
Two men assaulted a tourist outside Bónus supermarket on the shopping street Laugavegur in downtown Reykjavík. This is reported by mbl.is
The attack happened around 7 PM last night, but the tourist, who is from Thailand was transported to a hospital. He had internal lesions which had to be operated on.
Chief Superintendent Grímur Grímson said the tourist's life was not at stake after the attack but that the assault was considered serious none the less.
One of the attackers has been apprehended, but the police are still looking for the other one. The arrested attacker is a young Icelander. The police do not think they used a weapon during the assault, which seems to have been a beating. The police do not know why the men attacked the tourist.