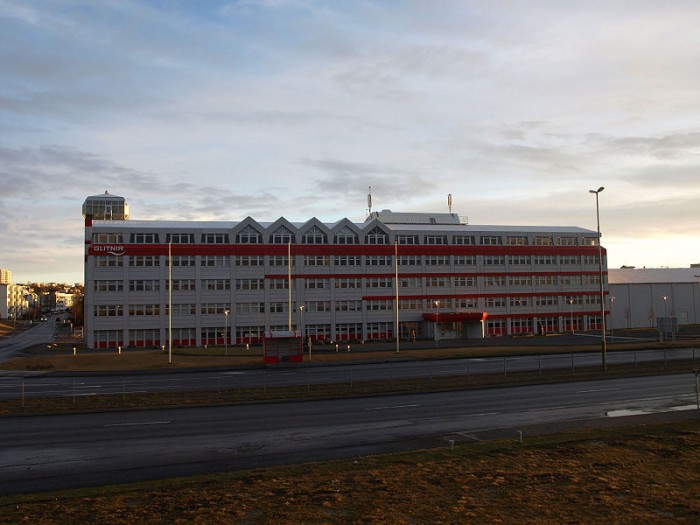 Representatives of the county magistrate along with a lawyer from Glitnir bank hf., stormed into the offices of newspaper Stundin yesterday issuing an injunction on any further reporting on leaked documents from the Icelandic bank Glitnir. This was reported by Stundin.
Stundin and The Guardian in Britain have been covering the documents with the help of investigative journalists from Reykjavík Media which, for example, included information about stocks the acting Prime Minister Bjarni Benediktson's had in the bank and how he sold them hours prior to the financial crash of Iceland in 2008.
The representatives demanded Stundin to hand over all documents pertaining to Glitnir, stopped working on the material they had as well as removing all news stories on their website they had published with material from the documents.
Stundin refused to acquiesce, but the county magistrate agreed to put an injunction on any further reporting on the documents.
In a press release from Glitnir bank, it stated that the Financial Supervisory Authority in Iceland had been notified about a violation of the bank's privacy policy. Glitnir Bank has also hired lawyers in Britain to guard their interests regarding The Guardian's work, but they have been working with Stundin and Reykjavík Media.
Advocate to the Supreme Court in Iceland and former winding-up board member of Glitnir bank hf., Einar Gauti Steingrímsson, says that the injunction is illegal mostly because it is too extensive. He believes the injunction will not be confirmed in the district court. Additionally, Icelandic law protects journalists from divulging who their informants are, and they can report on information they get from them if it is in the interest of the people.