President Guðni Th. Johannesson, awarded twelve individuals the Order of the Falcon in an annual ceremony at the presidential residency Bessastadir yesterday. Six men and six women received the Order for their outstanding contribution to a variety of fields such as science, arts, search and rescue and culture. The Order of the Falcon is a national Order of Iceland, established by King Christian X of Denmark and Iceland in 1921.
Benóný Asgrimsson helicopter pilot was awarded for his contribution to search and rescue, Bjorn G. Bjornsson set designer for innovation in his field, Professor Eirikur Rognvaldsson for his contribution to the preservation of the Icelandic language, Gerdur Gudmundsottir Bjarklind with the National Broadcasting service for her contribution to Radio, Gunnhildur Oskarsdottir for her contribution and support to cancer research and health education awareness, Kolbrun Halldorsdottir theatre director and president of the Icelandic association of Artists for her contribution to theatre and to Icelandic arts.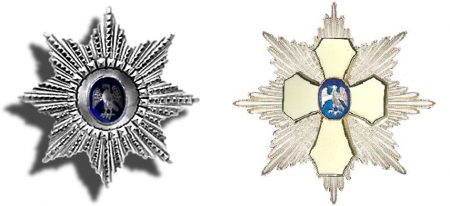 Peggy Oliver Helgason, occupational therapist, for his contribution to children's health in Iceland. Ragnar Kjartansson visual artist, for his contribution to Icelandic and international visual arts. Sigridur Sigthorsdottir architect, for her contribution to Icelandic architecture. Author Sigurdur Palsson for his contribution to Icelandic literature. Thorbjorg Arnorsdottir, head of Hali II in South Iceland for cultural contribution in her community in the south of Iceland. Thor Jakobson meteorologist, for his contribution for environmental science.
The Order of the Falcon was established during a royal visit to Iceland in 1921, when King Christian X issued the royal decree founding the Icelandic Order. New statutes were incorporated for the Order in 1944, when Iceland became a republic. It may be awarded to both Icelanders and citizens of other countries for achievements in Iceland or internationally. The President of Iceland is the designated Grand Master of the Order. A council of five makes recommendations on awards to the Grand Master, who then grants the award. However, the Grand Master may award the Order without recommendations from the Order Council. The Grand Master and the Chairman of the Order Council then sign the Letters Patent, which are given to those who receive the awards.