Renowned video artist Joan Jonas opens an exhibition titled "Volcano Saga, 1985" on Saturday, 29 October at 3pm at the Akureyri Art Museum, in Akureyri, in the north of Iceland. The exhibition will run through 8 January 2017. Hlynur Hallsson, museum director and Robert C. Barber United States Ambassador in Iceland will address guests at the opening. Jonas's work Reanimation Detail, 2010 / 2012 will be shown in Reykjavik, at the National Gallery of Iceland, opening on 26 October at 8pm. Reanimation Detail, 2010 / 2012 and Volcano Saga, 1985 are now shown for the first time in Iceland. The National Gallery of Iceland and the Akureyri Art Museum are collaborating in bringing those two works, inspired by Iceland to the country and displaying them for the first time.
Jonas came to Iceland in the 1980s. Her impressions of the visit inspired Volcano Saga, 1985 – a video made with actress Tilda Swinton in the role of Guðrun Osvifursdottir. This close reference to Laxdaela Saga was a prelude to further works by Jonas based on Icelandic literature, both ancient and recent.
Jonas is among the first artists to use the video camera in her works. She discovered the new device on a journey to Japan in 1970 when the Portapak was in its prime. Prior to this, Jonas' worked in sculpture, took workshops in dance (with such choreographers as Trisha Brown and Yvonne Rainer) and created performances, which she staged with various kind of mirrors, used to divert and splinter the spectator's sense of perception. Despite the diversity of her work and variety of mediums, Jonas' core remains consistent. During a performance, the audience watches Jonas continuously activate the stage. She interacts with figures in her video projections or intermixes the projections with live drawings made on an overhead projector. She creates noise with bells, rustling paper or percussive instruments. The spectator stays busy, following the scenes as they intuitively flow into each other.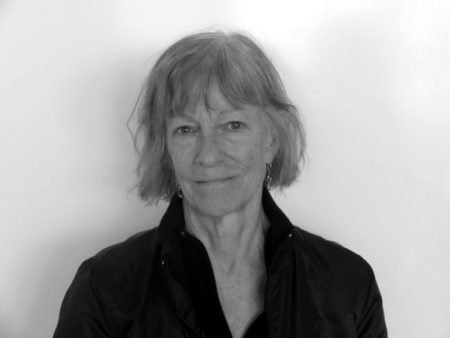 Joan Jonas (b. 1936) is a pioneer of video and performance art and one of the most acclaimed working artists. She has had a profound impact on her contemporaries and her award-winning work has been the subject of several retrospectives at major art museums. Additionally, she is professor emerita at MIT (Massachussets Institute of Technology). Joan Jonas represented the US at the Venice Biennale in 2015.