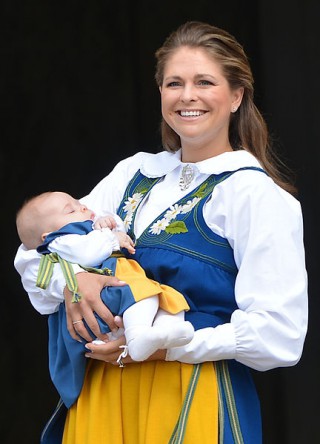 Princess Madeleine is to deliver her second child in Sweden, announced the Royal Court, in a move that has sparked speculation over whether she is set to return to her homeland on a permanent basis.
Royal Court press officer Margareta Thorgren said that the princess and her daughter Leonore were now back in Stockholm and have already completed permanent-residency documents.
Princess Madeleine is married to British-American banker Chris O'Neill and while the press officer would not confirm whether O'Neill planned to register as a permanent resident of the country, she confirmed that the whole family was now living in Stockholm.
The royal couple returned to the Scandinavian country from New York in December, saying at the time that they were to planning to move permanently to Europe but were unsure where to base themselves. The princess is pregnant with her second child and has already revealed that she wanted to live closer to her family.
According to Swedish newspaper Expressen, documents that the princess submitted to the country's tax agency showed that she ticked the "I'm going to live in Sweden" box when asked why she was returning to the country, and the "permanently" option when asked how long for.
The couple and their daughter are currently residing in a central Stockholm apartment owned by the royal family.