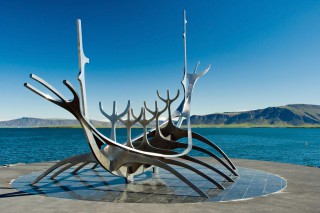 Iceland is to build its first temple in more than 1,000 years where people can worship Nordic gods of years gone by.
Worship of the Nordic gods across Scandinavia started to decline around 1,000 years ago when Christianity took over; however, a version of Norse paganism has grown in popularity in recent times. Now, with construction beginning this month, Icelanders will have the opportunity to publicly worship gods such as Odin, Frigg and Thor at the newly-created shrine.
Hilmar Orn Hilmarsson, the high priest of Asatruarfelagid, a group that promotes worshipping Norse gods, acknowledged that it was unlikely anyone believed in a one-eyed god riding a horse with eight feet, but said such stories were "poetic metaphors" and a "manifestation of the forces of nature and human psychology".
There are currently around 2,400 members in Asatruarfelagid, three times the number there were 10 years ago, according to Statistics Iceland.
The temple, which will stage weddings and funerals as well as other ceremonies, will be dug into a hill overlooking Reykjavik. It will be circular and feature a dome on top to allow light in.
Neo-pagans on the North Atlantic island continue to celebrate the sacrificial ritual of Blot by holding festivals featuring food, drink, music and reading; however, the slaughter of animals is no longer carried out.