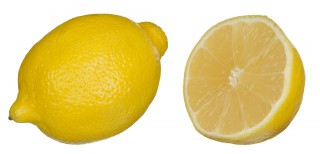 Iceland is suddenly facing a shortage of lemons, with suppliers finding it tough to cope with demand and importers unsure about what has caused it.
There is no real explanation as to why there has been such a rise in the demand, but it could be down to trendy new eating habits, according to fruit importer Bananar's managing director Kjartan Mar Fridsteinsson, who said that the fruit appears to have grown in popularity in recent times.
Fridsteinsson explained that it is often the case at the beginning of the year when certain fruits experience and increase in popularity as people start to think about their weight and eating more healthily after the Christmas and New Year celebrations.
He noted that watermelons and ginger had seen similar growths in popularity in recent years, with the former being part of a fashionable three-day diet in 2012, when people were told eating only that for 72 hours would cleanse their system and stave off edema. He went on to say that ginger also had cleansing and anti-inflammatory benefits, while it could be eaten, mixed with water or even put in the bath to help increase blood flow.
Meanwhile, Dr Hallgrimur Magnusson recently said that if everyone in Iceland drank lemon juice in the morning, the country's health would improve considerably. He noted that lemon had a number of beneficial chemicals that detoxed the human body, or cleansed it from within.