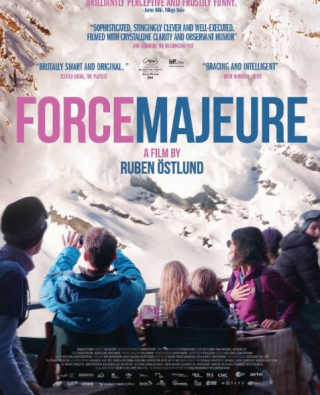 Director Ruben Ostlund was the man of the moment at the Swedish equivalent of the Oscars on Monday, with his movie, Turist, picking up a record number of awards.
Turist won the Best Film, Best Cinematography and Best Supporting Actor at the 50th annual Guldbagge ceremony, the country's most prestigious film industry awards' night. It also claimed the Best Director, Best Screenplay and Best Editing prizes on the night, meaning it has now won more prizes than any other film at the Guldbagge awards.
Turist, called Force Majeure outside Sweden, was nominated for 10 categories in total. It tells the tale of a family skiing in the French Alps and how the husband and wife's relationship turns sour after a near-death experience.
Ostlund, who was not nominated for the Best Film category at the US's Oscars and failed to pick up a Golden Globe, described the feeling of winning as "great" and "incredibly comforting". He joked that it was so "damn nerve wrecking" waiting to hear what name was read out, but said he was relieved when his movie was announced the winner so many times.
The director revealed that he was disappointed not to win any awards abroad, so picking up so many at home was a type of "revenge" for him. He admitted that the night would have been slightly "sour" if nothing had come of it.