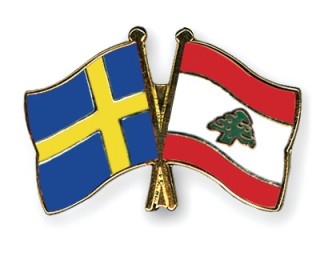 Sweden has pledged to offer greater support to Syrian refugees in Lebanon's Bekaa Valley after the Scandinavian country's minister for international development cooperation visited the region.
Isabella Lovin made the promise of extra assistance after visiting an informal refugee camp housing around 600 people from the war-torn neighbouring country.
During her trip to the Bekaa Valley region, located in the north of Lebanon just a few kilometres from the Syrian border, Lovin also met with vulnerable Lebanese children. She was accompanied by Sweden's Ambassador to Syria, Diana Janse, and a number of representatives from organisations such as UNICEF, Save the Children, UNHRC and World Vision.
UNICEF Lebanon representative Annamaria Laurini described Sweden as a major donor to the organisation, noting that it contributed to the agency's hygiene, water and sanitation programmes in Lebanon last year.
The Scandinavian country was the fifth largest donor globally to UNICEF in 2013, and donated more than US$6 million to initiatives aimed at helping Syrians affected by the war, both inside and outside their home country.
Lebanon, a tiny Mediterranean country spanning just 225kms from north to south, has a population of just four million. It is estimated that the number of refugees who have fled across the border from Syria is at anything between one and two million