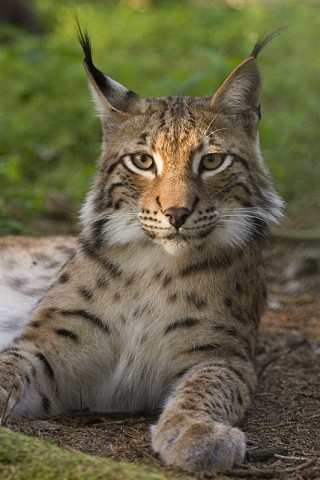 A lynx that had escaped from a zoo in the northern Swedish town of Lycksele attacked a dog being walked by its owner last week.
Eighteen-year-old Emma Danielsson was out walking her two-year-old Siberian husky, Kira, just outside the Sami town late on Wednesday night when she heard a loud noise from the nearby woods.
She explained that her first reaction was that it could have been a fox, but then her dog started to growl, clearly startled by what it had encountered. The lynx then sprung from the undergrowth and started to claw at the husky. The dog made a run for it but the lynx chased after it, while the teenager admitted that she had no idea what to do.
Lycksele Zoo manager Irene Sjogren confirmed that a lynx had escaped the zoo in November and that the tracks found where the girl was walking her dog appeared to be those of the missing beast. She said they had been granted permission to carry out a search with guns, but that they would wait until it got a little lighter.
Sjogren said the preferred scenario would be that they stunned the lynx and brought it back to the zoo, but admitted that they would be left with no choice but to kill it if that was not possible.