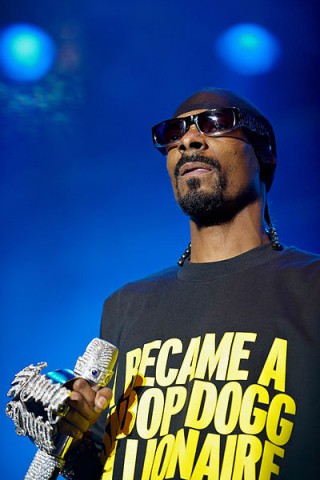 Legendary hip hop star Snoop Dogg took to the stage in the southern Swedish town of Karlstad on Monday, delighting an audience of around 1,500.
Ask anyone around the world if they have heard of Karlstad and the most likely answer you will get is that it is the name of one of Ikea's most popular sofas, but the town of around 90,000 habitants has now hosted one of the world's most famed musicians.
Snoop did not make it easy, however, insisting that three luxury Mercedes cars picked him and his entourage up to transport them to the Nojesfabriken venue.
Many locals were surprised that the star chose to perform in their city, with some taking to Twitter to ask why he was not playing in the larger cities of Stockholm or Gothenburg.
One resident tweeted that Snoop was just 200 metres "from my apartment", while another wished "good luck" to the local drug police, in reference to previous bans imposed on him by Norway, the UK and Australia for drug-related issues.
Spokesman Martin Hygard said that Snoop had agreed to cooperate with local authorities in advising fans against drug use at the gig. The following morning it was reported that 16 people had been arrested for minor drug-related offences at the concert, while three others were told to leave the arena for being too drunk.
Local radio station CN Radio's Kerry Jormar said that it was great for Karlstad to play host to one of the biggest names in music.