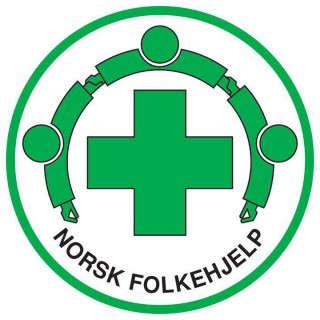 A Norwegian NGO's exhibition featured paintings of maps that referred to Israeli territory as "Palestine", reported the Palestinian Media Watch.
The Norwegian government-funded NGO, People's Aid, held the "This is Palestine" exhibition, which featured paintings by Palestinian children that are now living in Lebanon.
One of the maps at the exhibition, which shows the "borders of Palestine" makes no reference of Israel at all, while another marks the Israeli cities of Haifa, Safed, Jaffa, Acre and Be'er Sheva but refers to them as "the cities of Palestine". A third map, named "This is the Area of Palestine", has in writing underneath that it covers the area of "Palestine", which listed as 27,009 sq kms – the size of Israel.
People's Aid is funded by the Scandinavian country's government as well as the Canadian International Development Agency.
According to the NGO, it has also received funding from the European Union, the US State Department, the United Nations, the US Agency for International Development, the Swedish and Dutch ministries of foreign affairs and other governments across the globe.
Norway's neighbour Sweden became the first long-term EU member country to recognise Palestine as an official state when it did so in November last year. Prime Minister Stefan Lofven said after the decision that it was time Israel and Palestine resolved their conflict using a "two-state solution", which should be "negotiated in accordance with international law".