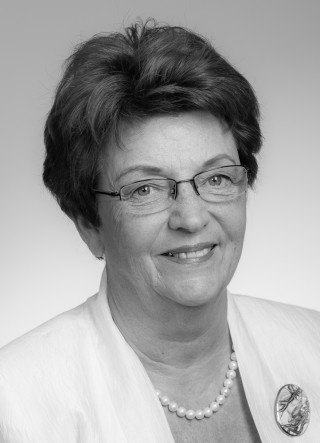 Iceland has announced that Sigrun Magnusdottir has been chosen to replace the outgoing Sigurdur Ingi Johannsson as the country's minister of environment and natural resources.
Prime Minister Sigmundur David Gunnlaugsson confirmed Magnusdottir as the new minister following a Progressive Party meeting last Tuesday after party members approved her nomination. Johannsson will continue in her role as minister of fisheries and agriculture.
Many analysts in Iceland had claimed Vigdis Hauksdottir was the most likely candidate to take up the position, particularly after she admitted that she was interested in taking it on. However, the prime minister revealed that he had spoken about the position with Hauksdottir, who recommended Magnusdottir because of her Reykjavik roots.
Magnusdottir, who at 70 is Iceland's oldest serving MP, said she was surprised by the appointment but very happy. She noted that there were climate issues to resolve as well as the responsibility of ensuring the land and ocean were well treated, adding that there were important projects all around.
It is the second ministerial change Iceland has carried out in the past few weeks, after Olaf Nordal replaced Hanna Birna Kristjansdottir as interior minister. Kristjansdottir stepped down from the position following a scandal involving her political adviser leaking information on an asylum seeker.