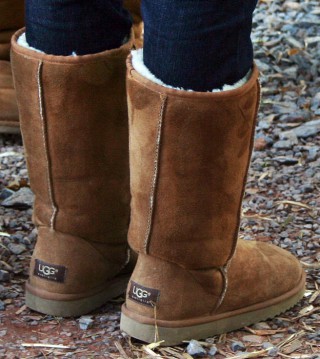 The latest adverts for popular fashion brand UGG, most commonly known for its sheepskin-style boots, have been filmed in Iceland.
Normal commercial narrator Tom Brady was excluded from the latest adverts, with model Chrissy Teigen and DJ Jack Guinness called upon for the promotional campaign.
Two adverts were filmed in the volcanic North Atlantic nation, with the 15-second feature starring Guinness hitting screens on 26 December and the one starring Teigen debuting on 29 December. Both will run until the end of January.
In the first advert, "On The Rocks", Guinness reveals that he is a nature enthusiast, adding that the majority of people would never guess that about him. Meanwhile, Teigen, whose advert is titled "Soul Food", says her love of nature comes from the feeling of "being in the moment", which she refers to as "food for the soul".
A spokesperson for UGG explained that Iceland was chosen for the new adverts because the location was the perfect place to reflect the brand's waterproof, water-resistant and weatherproof designs – even though such features are not mentioned in the commercials.
UGG President Connie Rishwain said that they chose Jack Guinness and Chrissy Teigen to be the brand ambassadors for the "THIS IS UGG" winter 2015 campaign, which aims to show how the brand's "compelling weather designs" and "traditional weather products" fit hand in hand. She added that the products are highly functional and beautiful, while also ensuring the comfort and luxury the brand is renowned for.