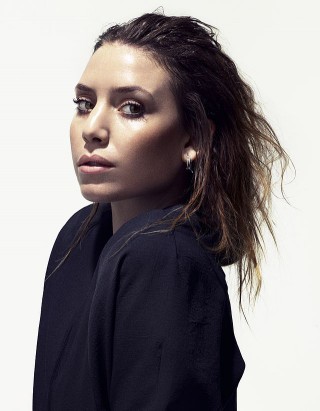 Swedish musician Lykke Li has pulled out of festivals in Australia, New Zealand and Singapore, citing health problems and exhaustion.
The indie pop star published a statement announcing that she had to withdraw from the Laneway Festival she was due to headline because of illness. She explained that life on the road had eventually caught up with her and it was now necessary for her to take a break, adding that she was "devastated".
The Laneway Festival is among the most popular single day events on the Australian music calendar. It began life as a series of weekly gigs at a bar in Melbourne, before spreading to other Australian cities and eventually, five years ago, to other countries. After Li's withdrawal, organisers announced that they had added Iceage, Dan Deacon and Ariel Pink to the lineup.
Li, whose hits include "No Rest for the Wicked", "I Never Learn" and "Gunshot", said that she aimed to come back stronger after she had fully recovered.
The Swede has gained widespread recognition in the UK recently after it was announced that "Gunshot" received more searches on Shazam than any other track to feature in a British advert last year. The song, which was used in Peugeot's 108 commercial, came above tracks by stars such as Clean Bandit, Electric Guest and Tom Odell.