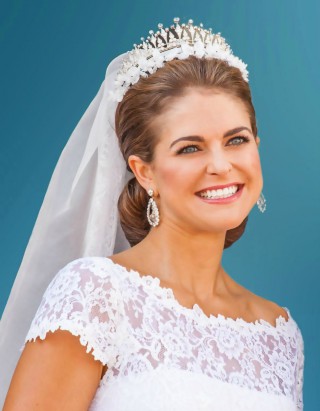 Princess Madeleine of Sweden is expecting her second child, just 10 months after bringing daughter Princess Leonore into the world.
The 32-year-old princess broke the news on Facebook last Friday, meaning that she joins Britain's Kate Middleton in being pregnant over the festive season.
Husband Christopher O'Neill, 40, said the couple were very happy to announce the news, adding that they now look forward to welcoming a new baby to their family.
The news that there will be another birth in the Swedish royal family comes less than 12 months since the couple welcomed their daughter Leonore. The princess was born in February and is fifth in line to the throne.
Madeleine, who is the daughter of King Carl XVI Gustaf and Queen Silva, married British-American banker O'Neill in June last year after meeting in New York. After the wedding, O'Neill told reporters that it was so sweet to be married and a real team, adding that there was a special bond.