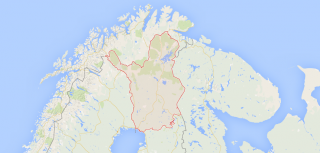 Three people were killed after a head-on car collision near the Lapland town of Simo, western Finland, with the driver of one of the vehicles suspected of being under the influence of alcohol.
The fatal accident occurred in the district of Maksniemi on Saturday night when the suspected drunk driver tried to overtake the car in front of him even though police have said there was oncoming traffic.
Lapland Police have said they were told of a motorist suspected of driving under the influence along to Oulu-Kemi highway, and that they spotted the vehicle just south of Simo and were pursuing it.
The police, who believe that the motorist's actions were intentional, said he moved to the other side of the road to pass a vehicle in front of him despite the fact that the oncoming traffic was clearly visible. They added that his attempt to overtake resulted in the fatal collision.
The suspected drunk driver, who had no passengers in his car, has been identified as a 19-year-old male from South Ostrobothnia. A man in his sixties who was driving the car travelling in the opposite direction, and his wife, died in the crash. Their 11-year-old grandson who was in the backseat survived with minor injuries.