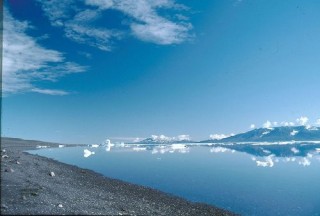 Greenland Express CEO Gert Brask has revealed that the carrier plans to resume operations in the coming weeks ahead of the Christmas season.
Brask, who said the target is late November or early December, admitted if they were unable to do so then it would be March next year before operations were resumed.
The airline boss said there would now be direct flights from Copenhagen Kastrup and Aalborg to Narsarsuaq and Kangerlussuag in Greenland. Before flights were suspended, they all involved an expensive stopover in Iceland's Keflavik Airport.
The virtual airline suspended its operations to allow it time to retool itself with Greenland Express, which has recently become a Danish limited liability company and is a Travel Guarantee Fund member. The Travel Guarantee Fund aims to boost consumer confidence.
Greenland Express began operations in June with two Fokker 100 carriers leased from Netherlands airline Denim Air ACMI. However, after just three months of flights, operations were suspended in September.