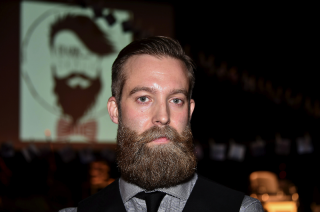 A carpenter from western Sweden has beaten more than 100 rivals to have his beard proclaimed the best in Sweden.
Father-of-two Kristofer Larsson, from Varberg, revealed that his beard was never intended to be a fashion statement, and he was just too busy renovating his home to find time to shave. However, when he heard the competition would be held at Malmo's Victoria Theatre over the weekend he decided he had what it took to enter.
After being shortlisted by the judges, it was down to the roughly 150 spectators to decide the winner…and they plumped for Kristofer. The second and third-placed contestants had smartly groomed beards, but it was Kristofer's roughness that impressed the audience the most.
Although efforts to reach Larsson were unsuccessful, Pontus Flatum, manager at his workplace Toru Byggmontage, said that he was regularly teased about his beard at work and had been receiving lots of attention since claiming the prize.
Flatum went on to say that the win had got more attention than anyone had ever imagined, joking that they should all celebrate with the classic Swedish delicacy Smorgastarta- a savoury cake topped with roast beef, prawns, salmon or eggs and vegetables – when he returns from his holiday.