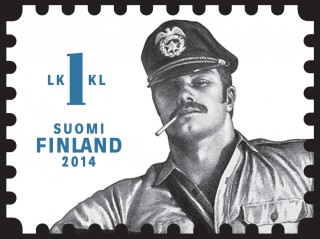 A Russian lawmaker wants his country's postal service to refuse the Tom of Finland stamps that were designed to commemorate the gay artist Touko Laaksonen.
Vitaly Milonov, who was behind an anti-gay propaganda law in St Petersburg, said he wants the postal service to reject any mail with the Tom of Finland stamp on it and instead stamp it "return to sender".
The politician described the stamps as "homosexual propaganda", which he noted was banned in Russia. He said he wanted the Russian postal service to listen to his request and asked the Finns, as close neighbours, to not use the stamps in question when mailing letters to Russia.
The stamps initially went on sale in Finland in September and Finnish mail company Itella reported that it 178 countries had pre-ordered them, making them the best-selling range of stamps in the company's history.
Laaksonen, one of Finland's most renowned personalities, died in 1991 but is still extremely influential in the gay art scene.
Last August, Milonov described gay people as "not normal" and said being gay was like "living with a dog, with a horse, with a sheep, whatever". His anti-propaganda bill in Russia has been condemned by human rights groups, who said it was "outrageous and incredibly dangerous".