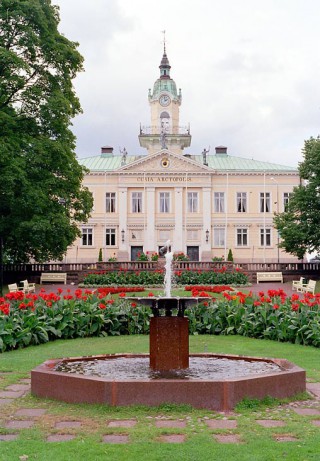 A Finnish student who recently went missing from the western city of Pori is suspected of travelling to Syria to fight with ISIS.
Although the Finnish Security Intelligence Service (Supo) has refused to confirm or deny that they are investigating the ISIS links of a 21-year-old student who had been studying at Satakunta University, a Yle study has learnt that the agency is looking into the matter.
The report stated that security police are investigating a man who was a student at the University of Applied Sciences and is suspected of leaving to join the radical Islamist group ISIS in the Middle East. However, the chief of communications at Supo, Jyri Rantala, said that they do not disclose anything about individual investigations.
The student disappeared around two weeks ago after sending his brother an email informing him of his intentions to fight in the Syrian war. The boy's father told Finnish police when he heard the news.
Supo estimates that around 45 people have left the Nordic country to join Islamist groups in the Middle East, although not all of them are thought to be involved in the fighting. Around 20 people are also believed to have returned to Finland, and Supo and the National Bureau of Investigation are now working together to investigate these individuals.