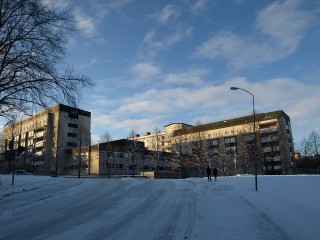 A patient at Sweden's Uppsala University Hospital has been confirmed as not suffering from Ebola, in the second of two suspected cases of the disease in just two days in the Scandinavian country.
The patient was transported to the hospital on Monday afternoon, with a spokesman later saying that there were "minor suspicions" of an Ebola case. However, the patient was cleared of having the virus later the same day.
On Sunday night, a man arriving at Arlanda Airport in Stockholm was also suspected to be carrying Ebola after custom officials saw he was vomiting and had a nosebleed. He was taken to Karolinska University Hospital's isolation unit before it was announced on Monday morning that he was not suffering from the deadly disease.
Last week, Swedish Health Minister Gabriel Wikstrom revealed that the country would send a further 100m kronor to combat the virus, which has killed more than 4,000 people in West Africa, taking the total spending to roughly 240m kronor.
Some of the funds will go towards sending more medical volunteers from Sweden to the affected countries while ensuring services at home are maintained. The decision was made after Sweden was criticised for not as much as other European countries to help fight the disease. However, the country will now be the world's fifth largest donor.