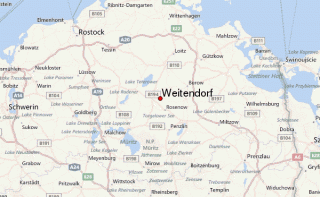 A recently-closed brothel in the Swedish region of Styria has been turned into a temporary home for asylum seekers.
The blue building, which sits just next to the busy route 67 in Weitendorf village, now houses two Serbian Roma families.
The building's owner, who chose to remain anonymous, said that the last sex worker left a week past Friday, and that the building has the capacity to accommodate as many as 50 people in modern, luxuriously furnished apartments. She added that she intends to renovate the rooms.
But the two families, who between them have seven children, are unhappy about their premises and have already threatened a hunger strike. One refugee said the older children must share beds, the bed linen is dirty and the house stinks, adding that children can't be expected to live in a brothel.
The owner said, however, these people can't be left on the streets. At present, she receives 19 euros per asylum seeker, per day, from the government. She also has to prepare then three meals a day. If 50 asylum seekers did end up staying in the former brothel, she would earn around 28,500 euros a month.
Up to 50 more asylum seekers are likely to arrive this week, but local mayor Franz Plasser said only three families should be permitted to stay in a town that only has a population of 1,500 people. He said how it could possibly work, asking what are they meant to do in this former brothel.
Plasser said it would be hard for them to integrate into the community and the accommodation was unsuitable for families given its location on a busy road. He said he was angry the politicians and owner did not consult him first.