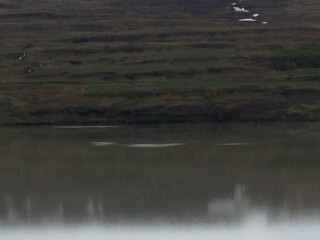 An official Icelandic panel has declared that footage caught on camera in 2012 is of the country's legendary sea monster.
The 13-member panel Slate voted by a seven-person majority that the blurry footage was indeed Lagarfljotsormur, a monster that resembles a huge snake and has had numerous stories of sightings since the 14th century.
Earlier in the year, Finnish researcher Miisa McKeown concluded that what was caught on camera was not Lagarfljotsormur but in actual fact just an icy fishing net. She explained that the movement of the object was fascinating but pointed out that the water was moving so quickly that such an effect could have easily been caused on a flexible object such as a fishing net that was trapped there.
However, it is widely believed that the panel's decision to declare that the footage was Lagarfljotsormur is nothing more than a publicity stunt to boost tourism. Cryptotourists, people who travel the globe to try and spot legendary monsters such as Big Foot and the Loch Ness Monster, are sure to flock to Iceland after the recent confirmation.