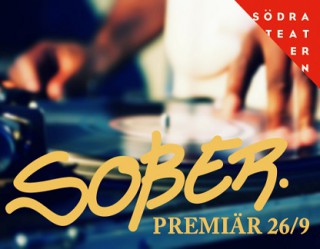 Swedish capital Stockholm has launched what is believed to be the first alcohol-free nightclub in the world.
The new club, Sober, opened its doors for the first time at the city's Sodra Theatre but unlike regular clubs, revellers will not be able to turn up under the influence of alcohol or purchase alcoholic beverages at the bar.
Swedish entrepreneur Marten Andersson came up with the innovative idea, which will see partygoers breathalised at the door and rejected if they are found to be under the influence. Specially-trained workers in the club will also be on the lookout for anyone using drugs on the premises.
Andersson, a renowned TV host and comedian across Scandinavia, explained that he got the idea after stopping drinking and deciding he wanted to establish a place for those who were non-drinkers. He said he believes the idea could work in other cities too.
He noted that people are "trapped inside a dangerous bubble of alcohol" and are unable to see clearly until out of it. He added that he strongly believes the Stockholm club is the start of a movement.
Among the countries Andersson thinks could benefit from such an initiative is Australia, which he said is renowned its drunk people and should look towards being known for something else.
But Melbourne nightclub owner Matt Giles disagrees, saying that you can't restrict how people enter a building. He claimed if you are not selling alcohol, you need to have world-class DJs lined up or "know a good Colombian". He went on to say that without alcohol you're left with a group of people having to talk about serious life issues instead of letting loose and partying, adding that people from Melbourne love their party too much for that.