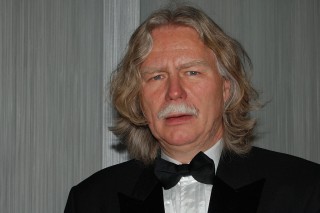 The inaugural edition of the Stockfish Film Festival is to launch in Iceland at arthouse theatre Bio Paradis on 19 February next year.
Created by the City of Reykjavik, local organisation Promote Iceland and industry guilds, Stockfish is dedicated to showcasing local talent, industry networking and tax rebate. It will also feature European films, hold a screenwriting workshop for local writers and stage an industry section presenting works-in-progress.
Also helping organise the event are Iceland's national EDDA awards (the North Atlantic nation's equivalent to the Oscars) and Norway's Kosmorama Trondheim film festival.
Association of Icelandic Film Directors representative Fridrik Thor Fridriksson noted that many high profile actors and directors have been shooting films in Iceland so the country has had a lot of global media attention.
He explained that their aim is to provide the chance to connect with Iceland's creative community, which has enjoyed international success for a number of years. He said that because the festival will feature high quality guests and films, it will give Reykjavik a strong platform for future exchanges.
Stockfish's board is made up of the Association of Icelandic Film Producers' Guorun Edda Dorhannesdottir, The Icelandic Film Makers Association's Bergsteinn Bjorgulfsson, the Women in Film and Television's Dogg Mosesdottir, The Icelandic Playwrights and Screenwriter Association's Sjon and The Icelandic Actors Association's Birna Hafstein.
Among the big-budget American films screened in Iceland in recent times are Noah and The Secret of Walter Mitty.