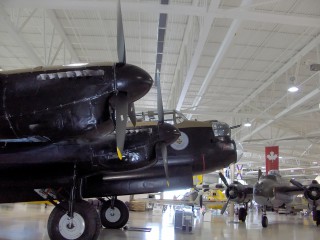 The Iconic Canadian Warplane Lancaster has recently landed safely in Iceland's Keflavik Airport, states The Hamilton Spector.
The plane landed in the Icelandic airport at roughly 5:30PM on Wednesday after a seven-hour and 40-minute flight from Goose Bay, Labrador, Canada.
The Hamilton Spector notes that Passenger Matthew Munson stated that the bomber had landed, completing the second leg of an epic journey to the United Kingdom.
A welcoming committee, including officials from the Icelandic Canadian embassy greeted the eight-member crew, explained Warplane Heritage spokesperson Al Mickeloff.
The Lancaster is flying out today to the UK; over the next six weeks the Lancaster will take part in a series of air shows with the world's only other airworthy Lancaster, which is owned by the Royal Air Force.