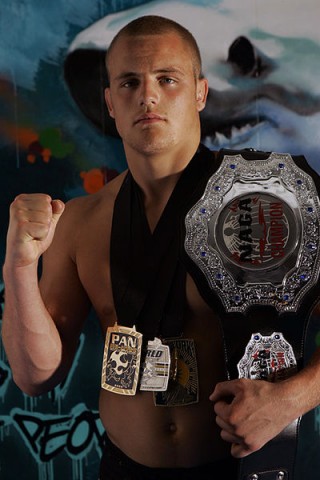 Gunnar Nelson remained undefeated in UFC after forcing Zack Cummings to submit at the UFC Fight Night 46 in Dublin.
Nelson made Cummings submit towards the end of the second round, but not before Texas native Cummings had given the Icelander a scare. The crowd at the O2 Arena were treated to a grand spectacle as Nelson finally forced his opponent to tap out with a rear-naked choke.
Cummings came into the fight with a 17-3 win-loss record, and began the fight positively by using his offbeat striking pattern to confuse Nelson who, for the first time in his career, seemed to be struggling. However, when the two men came out for the second round, Nelson had clearly got his head together and began to dominate.
Towards the end of the second round, the Icelander eventually got his opponent to the mat, from where there would be no coming back from. Some devastating punches from behind left Cummings with blood streaming from his face and an apparent broken nose. Nelson then applied the rear-naked choke which Cummings submitted to with just 12 seconds of the round remaining.
Nelson, who had won 13, drawn one and lost none of his total career fights going into the match, said afterwards that Cummings started off well but he was able to find his rhythm in the second round. It was the Icelanders eighth career submission.