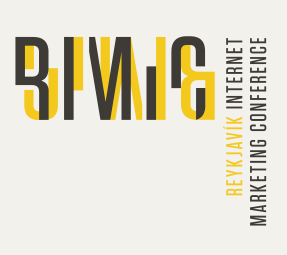 Reykjavik Internet Marketing Conference (RIMC) is hitting Iceland's capital city once again, bringing a packet one-day event focusing on social media, search and other aspects of internet marketing.
RIMC 2014 will be focusing on 'Big Brands Online' and has a great line-up of speakers. Confirmed presentations will provided by Koen Spiers, KLM Royal Dutch Airlines, Social Commerce Manager; Richard Holley, Geox, Digital Communication Manager, and Kristian Kristiansen, SMFB, Account Director; Paul Daniel Tholen, Heineken, Head of Social Media; Chris Schaumann, Nokia, VP of Digital Marketing & CRM; Ajit Sivadasen, Global Head of Lenovo; Jan Grobech, CEO Google Norway; and Bas Van Den Bel, Founder of State of Digital; amongst others.
In addition, Reykjavik Internet Marketing Conference has announced that it will be hosting the 2014 European Search Awards. The European Search Awards celebrates the very best in search, PPC and digital marketing from across the continent.
RIMC is an annual Iceland-based conference that has over the years proven itself to be an essential networking tool for marketers and advertisers, web editors, sales and marketing managers, as well as directors of small and large businesses.
The first edition of the conference program is now online and can be viewed here.
Be sure to keep track of RIMC via Twitter and Facebook; don't forget to check out the conference with the hashtag #RIMC14.