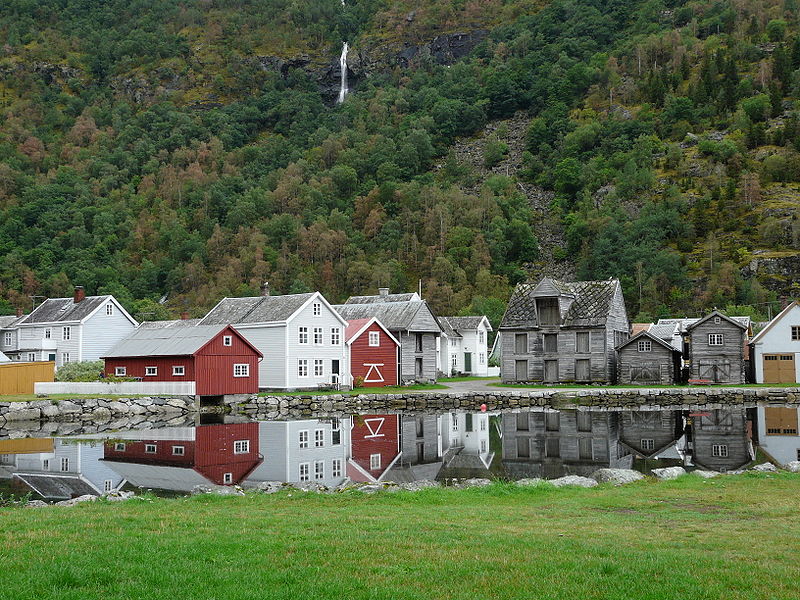 A fire at Norway's heritage village of Lærdalsøyri has destroyed dozens of buildings last Saturday night and left scores of people needing hospital treatment.
The heritage village, which is famous for its wooden buildings, is located in Lærdal, on the southern Sognefjord fjord, and home to around 1,150 people. Many people had to be evacuated as winds caused the fire to spread and at least 90 residents had to be evacuated; however, there were no deaths.
Investigators are still trying to work out what caused the fire.
Local farmers helped the emergency services while waiting for firefighting helicopters to get to the scene. Police told reporters that the helicopters could not get through as suspected media drones were taking photos in the area. Spokesman Nils Erik Eggen stressed that if anyone was using drones, they should remove them immediately as they could cause a "hazardous situation".
The Laerdal district, a popular destination for both Norwegian and foreign tourists, is home to numerous historic wooden buildings, including a stave church.
Prime Minister Erna Solberg is reported to be visiting the village imminently. Residents, meanwhile, have spoken of their shock of the terrible destruction.