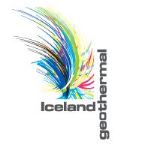 Iceland Geothermal Cluster, a network of organisations within the geothermal energy sector in Iceland, will be facilitating the forthcoming energy investment program, Startup Energy Reykjavik, alongside Klak Innovit.
Startup Energy Reykjavik is a mentorship-driven seed stage investment program with focus on energy-related business ideas. Anyone with a business idea can apply as long as the proposal is related to the energy sector, either directly or indirectly.
The annual event consists of a 10-week long program in Reykjavik, Iceland where selected companies or ideas receive $40,000 USD in seed funding. Founders are also provided with a place to work at Reykjavik University, ten weeks of intensive  mentorship, and the chance to pitch to angel investors and venture capitalists at the Investor Day event at end of the program.
Startup Energy Reykjavik was founded by Landsvirkjun, Arion Bank, GEORG and Innovation Center Iceland in December 2013. The Investor Day will be held on May 30th 2014.
Startup Energy Reykjavik officially opened for applications last week. All details about the program and the application procedures can be found at www.startupenergyreykjavik.com.
Additionally, for more information about the geothermal energy sector in Iceland, visit www.icelandgeothermal.is.