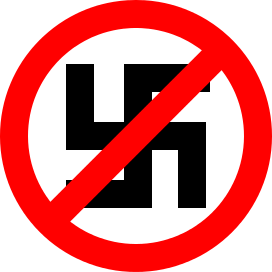 As many as 20,000 anti-racism protesters took part in a demonstration near Stockholm on Sunday, a week after three people were injured when attacked during an anti-Nazi demonstration in the same place.
The protest was held in the Karrtorp, a suburb in southern Stockholm, where last week's clash took place. The mass gathering came amid mounting concern that racist attitudes in Sweden are becoming more prevalent.
Prior to the demonstration, police spokesman Kjell Lindgren estimated that between 15,000 and 20,000 people would turn up to show their dissatisfaction at a perceived rise in racial discrimination in the country, including an increase in race-related assaults. However, Lindgren added after that the protest passed off peacefully without incident.
The demonstration was organised after an incident that took place the previous week in the same district when peaceful anti-Nazi protesters were attacked by counter-demonstrators. Three people, including a police officer, were injured as events turned violent.
Anti-racism demonstrations also took place in the cities on Malmo and Lulea on Sunday, with hundreds of people reported to have turned up to the gatherings.