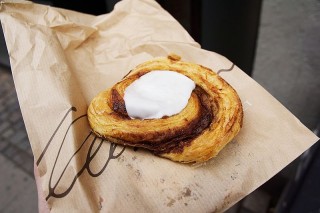 Norwegians are being urged to watch how much cinnamon they consume over the festive period. The Foods Standards Authority in Norway doesn't seem to have found its festive spirit this year after it advised "heavy users" of cinnamon to be careful how much they consume over the Christmas period.
The majority of people celebrating Christmas and New Year tend to put off anything health-related, in particular dieting, until the festive season is over. However, the FSA has said that cinnamon contains coumarin, which can potentially lead to liver problems if consumed in "excessive amounts".
Anyone choosing to heed advice, therefore, may have to eat less skillingsboller – a cinnamon snack from Denmark popular in Norway – this Christmas. The agency said that people who consume cinnamon in excess should limit their intake. It revealed that cinnamon has a tolerable daily intake (TDI) of around 1.4 ounces.
The FSA said that children faced the biggest risk as they are more likely to take ill after eating sweet foods like cinnamon buns. The agency's consumer section chief Atle Wold advised parents to be a bit more careful and keep an eye on their children's cinnamon intake. He added that children are more at risk because they can't tolerate as much cinnamon as adults.