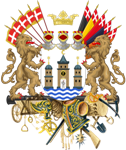 Cultural authorities in Copenhagen have given the owners of the heritage KB Hallen Stadium permission to rebuild it. The 1930s stadium, located in the Frederiksberg area of the Danish capital, was more or less gutted by fire on 28 September 2011.
The heat was so intense that concrete support poles were completely destroyed. Engineers at the time said that the building was so badly damaged that it could not be repaired. After two years of contentious debates over the stadium's future, state culture bureau Kulturstyrelsen has given the go-ahead for it to be demolished.
Owners, Kjøbenhavns Boldklub (KB), have stated that any new stadium built at the site will incorporate the few parts of the old stadium that were not damaged in the blaze. Even before the fire, KB had stated the multi-purpose stadium was not suitable for modern events and needed redesigning and rebuilding.
The Copenhagen Post reported that Frederiksberg mayor Jorgen Glenhoj thought Kulturstyrelsen had made the right choice. The mayor said the estimated cost of rebuilding the stadium to its original design had been estimated at DKK250 million.
He continued by saying that with such a lot of money needed for restoration, the city had faced having a burnt-out eyesore in the centre of it for the foreseeable future. The Kulturstyrelsen has given a four-week grace period for any protests before it will officially give the demolition the green light.
Fire investigators said the blaze at the 3,000 seat stadium was caused by workers leaving cardboard packaging in front of a halogen light when they were setting up an erotica expo. A who's who of musical greats including the Beatles, Led Zeppelin and Lady Gaga have enthralled fans from the stage at KB Hallen during its colourful history.