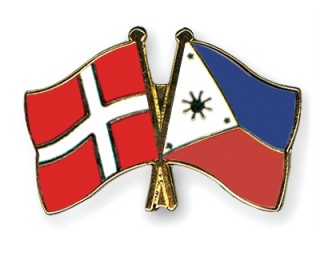 Denmark has dispatched rescue squads to the Philippines to hunt for the last Danish people caught up in the carnage of Typhoon Haiyan. The Danish search and rescue squad arrived in Manila on Friday and were earlier this week searching for missing compatriots in their last known locations.
The Danish team is made up of Beredskabsstyrelsen emergency response personnel, police officers trained in the arts of locating missing people and Foreign Ministry staffers. Back in Denmark, spokesperson Ole Egberg Mikkelsen, said on behalf of the ministry on Monday that the team was now looking for eight missing Danes.
He explained that one missing person had got in touch with ministry representatives early on Sunday to confirm they were alive and well. Mr Mikkelsen said getting around the stricken nation was difficult as its infrastructure was in disarray and the island nation was so big it was a problem getting to outlying regions.
He said the team would not give up until they had discovered the fate of the last Danish citizen on Philippines soil. Denmark does not often send rescue teams to hunt for missing people and the last time it did so was at the height of the Lebanon War in 2006.
According to the Copenhagen Post, Svendborg based Danoffice IT has also dispatched one of its experts with two drones to assist the Filipino and humanitarian aid organisations efforts. Haiyan was the second worst ever Philippine typhoon when it struck on 7 November. Aid organisations say the death toll from it is expected to top the 4,000 mark.