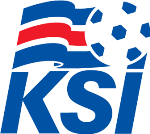 History in the making hangs in the balance Tuesday evening when Iceland attempts to pull off a miracle and become the smallest nation ever to qualify for the Football World Cup.
Following their draw to Croatia in Reykjavik over the weekend, they now head to Zagreb for the away leg. It's a winner takes all match in the playoffs for a European slot. The men in chequered red and white will be ruing their chances to get ahead, after playing a 10-man Iceland for the final 40 minutes in Iceland.
Sports news sources mostly described Friday's match as 'lost opportunities' for the Croatian side that has had a disappointing run recently, finishing second in their group. They had 14 shots at goal, versus four from the home side but failed to convert, ending in a 0-0 draw.
However, it is the Icelanders, under star former Swedish national coach Lars Lägerback, that have captured the hearts of sports writers around the world, oft quoting the population of the country as being smaller than a city qualifying for a national league team.
"It would mean everything to that country to get to Brazil," said former Icelandic coach Tony Knapp,  "The idea of a World Cup group with Brazil, England, maybe Ghana or Ivory Coast and Iceland is incredible. I hope with all my heart they do it."
The loss of star player Kolbeinn Sigþórsson before half-time was a blow, and the experienced Balkan side, who finished third in the 1998 finals, were expected to come away with points. But despite a dominant second half of possession, playing 10 men, they couldn't find the net.
While few will be fancying the Iceland team's chances away, they have surprised many already in making this far. A draw in Croatia might well be a victory if there's a score on the board, since away goals count. It would have been the difficult route to Brazil 2014.