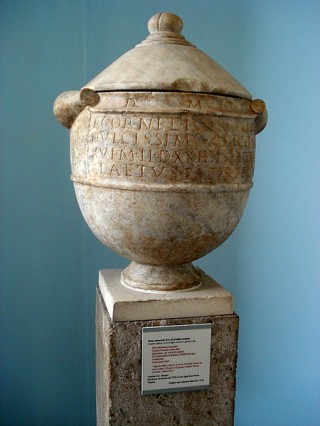 A survey by a Finnish regional newspaper has revealed that only 10 per cent of the nation's crematoriums will meet new emission guidelines. By 2015, the country's 23 crematoriums are supposed to have been fitted with apparatus that will reduce the noxious emissions created when cremations take place.
The equipment is designed to enable the crematoriums to comply with the recommendations of the Helcom Convention. The Helcom proposals are supposed to preserve the Baltic Sea and its environs for future generations.
The report in the Turun Sanomat, a newspaper produced in Southwest Finland, claimed that only two of the national crematoria currently comply with the new regulations covering the emission of carbon monoxide and mercury. Inside sources say cost is a major factor in the crematoriums dragging their heels over the new regulations.
Equipping the crematorium in Southwest Finland's capital city of Turku alone is expected to top the €500,000 mark. Any crematorium that burns more than 500 bodies a year will have to renew its environmental certification to stay in business.
Only four of the Finnish crematoria had less than 500 cremations in 2012. The sources say the remainder of the facilities are only expected to install the new equipment as and when their environmental certification is about to expire.
Funeral industry bosses in Finland have already complained about the forthcoming compliance regulations. They say more attention should be focussed on using the heat generated by the crematoria and using more combustible coffins.