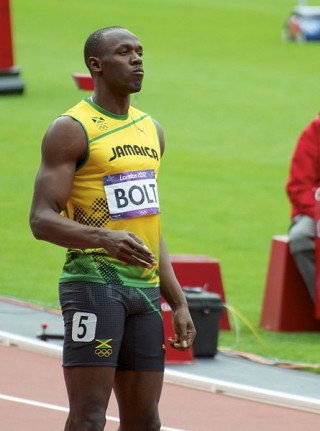 Finnish Formula 1 drivers Heikki Kovalainen and Valtteri Bottas, the Finnish Olympic Committee, AKK Motorsport and Yle Sports have sent an open invitation to Jamaican sprint sensation Usain Bolt to come to Finland and visit a Finnish-style driving school.
The invitation, which was sent via video, came after the world record holder in both the 100m and 200m sprints said in an interview during the Moscow World Athletics Championship with Yle that he wanted to improve his driving skills.
The team has invited the Jamaican to be part of track tests held amid Lapland's challenging winter conditions in January.
Caterham driver Kovalainen said he thinks Bolt might be easy to teach because he has explosive power and good reflexes. He added that he should be able to make fast corrective actions behind the wheel.
Meanwhile, Williams driver Bottas told him that if he is keen to learn how to handle a car, Finland would be the ideal location. He added that Finns have a reputation for being good drivers.
Bolt may be the fastest man ever, but he admitted during the World Athletics Championships in Moscow that things do not always go so well when he is driving. He revealed that he has crashed on a number of occasions and joked that he should go to Finland for lessons.