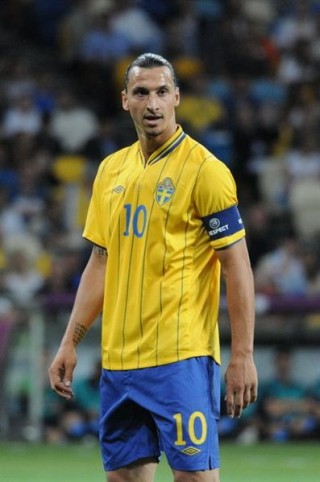 Swedish and Paris Saint Germain forward Zlatan Ibrahimovic joined tennis star Novak Djokovic on court for a spot of football tennis after the world number two had seen off Roger Federer in the semi-finals of the Paris Masters on Saturday.
Ibrahimovic, who was at the event with his family, saw Serbian Djokovic defeat the former world number one 4-6, 6-3, 6-2.
However, the fun was not over for the Paris crowd upon the conclusion of the match as Djokovic, who had spotted the Swede earlier, invited him down onto the court. Ibrahimovic, who was rested by his club side this weekend because of a niggling knee injury, duly obliged.
The pair, who have been friends for many years, began with a knock-up using tennis rackets before starting to use their feet to kick the ball over the net. Despite being regarded as one of the world's most skillful footballers, Ibrahimovic showed that he is not quite up to scratch when it comes to playing with the smaller sized ball.
Needless to say, the crowd enjoyed the impromptu moment, and gave the sportsmen a standing ovation when they left the court.
The previous night, Ibrahimovic's Paris Saint Germain teammates cruised to a 4-0 win against Lorient in his absence to extend their lead at the top of Ligue 1.