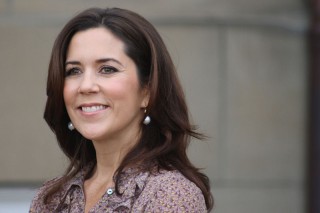 Crown Prince Frederik and Crown Princess Mary of Denmark were greeted by hundreds of people when they visited the bushfire-hit town of Winmalee in Australia's Blue Mountains. The small New South Wales town, west of Sydney, was the hardest hit town in the state's recent bushfires with almost 200 homes destroyed.
Frederik and Mary were greeted by volunteers from the Rural Fire Service and spoke to locals in the crowd, many of whom had lost their homes.
Locals said the royal visit lifted the town's spirits following a devastating couple of weeks. A local who recently moved to the town said he wanted his two daughters to see the Danish princess because she sets an excellent example. He added that his girls love princesses and got dressed up specially to see her.
One woman said she saw a smile on her daughter-in-law's face for the first time since her life was torn apart by the fires.
Mary sent the 12 bunches of flowers she received in Winmalee to cancer patients at the Hospital Crown Princess Mary Cancer Centre in Sydney.
Frederik and Mary were due to head home on Tuesday morning after their Australian tour, during which they attended the Crown Prince Couple Awards to mark the Sydney Opera House's 40th anniversary. Princess Mary is originally Australian.