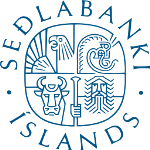 Iceland's central bank Seðlabanki has kept its interest rate the same for a seventh meeting in a row after it intervened in the currency market. 
In February, Iceland said it would begin purchasing króna in a bid to relieve pressure on interest rates and help combat consumer price gains. Policymakers want to protect the króna from losses as they attempt to gradually phase out capital loans that have been in place since Iceland's economy crashed in 2008.
The bank said it has been able to reduce the volatility with exchange rates, in part, by intervening in the foreign exchange market. It went on to say that the inflation expectations remain high due to uncertainty surrounding foreign creditors, wage negotiations, capital control easing and the failed banks' settlement.
The króna has climbed more than six per cent versus the euro since January, helping reduce inflation in September to 3.9 per cent, from more than six per cent in 2012. Between August 2011 and November 2012, the central bank increased its rates six times to cool inflation following the weakening of the króna.