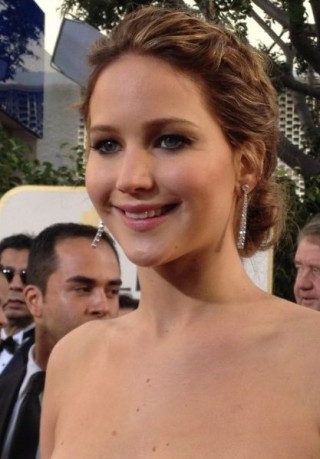 Hollywood diva Jennifer Lawrence is being lined up to star in Iceland-set movie Burial Rights. The actress and Gary Ross, the director of The Hunger Games, are currently in talks with filmmakers Lionsgate to be part of the movie, which is an adaptation of a murder trial that took place in Iceland in 1829.
Burial Rights is to be based on a Hannah Kent novel that was published in September. The book, which goes by the same name, is set in Iceland and centres on the life of Agnes Magnúsdóttir, a woman charged with murdering her former master and sent to a remote farm to await execution.
Initially the family on the farm, which is run by district officer Jón Jónsson, is shocked they are being forced to house a convicted killer and communicate as little as possible with her. However, as the date of her execution draws nearer, the farmer's wife and daughters learn the story they have heard may not be the true tale.
The book has received rave reviews in its first month since release, with Australian-born Kent being praised for the way she portrays northern Iceland's stunning landscape while, at the same time, telling the heartbreaking story of the last person to be executed in Iceland.