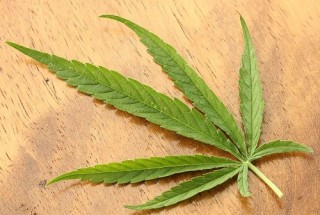 Police in Denmark have revealed that Vietnamese criminals are growing large quantities of cannabis in the Scandinavian country and exporting it across Europe.
According to the Jyllands-Posten newspaper, even though police in Denmark have increased their focus on cannabis, criminal groups have been growing the drug on a large scale and are reaping the rewards from exporting it to other European countries.
The Danish police have been turning their attention to small-scale buyers, but have discovered large laboratories of homegrown cannabis, particularly skunk – a high-potency strain of the drug – during raids.
Over the past year, the number of skunk labs in the country has been rising and, according to recent figures from Europol, Denmark is now one of Europe's top skunk producers.
Skunk labs have been found all across Denmark, but the majorities have been discovered in Jutland and Funen. The number of successful raids in the Copenhagen area over the past year has also increased.
Task Force Vest confiscated more than a tonne of skunk last year alone. The police group, which is responsible for tackling organised crime in the country, confirmed that much of the harvest has been exported to Sweden and the Netherlands.
Authorities believe that a group of Vietnamese criminals are the brains of the operation.
Michael Ask, from the Rigspolitiets Nationale Efterforskningscenter, said that the operation is well organised, with many of the Vietnamese residing and managing their businesses from the Czech Republic. He noted that there has also been collaboration between Vietnamese growers and criminal groups in Denmark.
Ask went on to explain that Vietnamese people behind the operation often bring Vietnamese workers to the Czech Republic before sending them to other countries, including Denmark, in Europe. He said they are then forced to work under harsh, dangerous conditions in pot-growing labs. He added that this system verges on human trafficking.