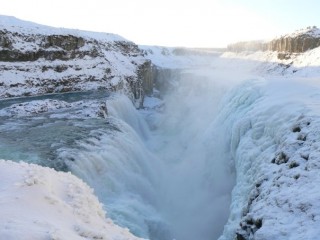 RED Car Rental has announced that it is lowering its discount prices for the winter travel season in Iceland, giving travellers the opportunity to explore the country for less.
Winter in Iceland is a magical experience, bringing along with it cozy nights, snow, and the magical Northern Lights. Renting a car in Iceland gives visitors the freedom to explore the country with no time restrictions or crowds.
In fact, the Northern Lights are expected to peak this winter. Scientists state that this increased Northern Lights activity is caused by solar flares which eject charges of atoms and electrons into space usually reach the Earth a day or two later. Due to the island's location on the cusp of the Arctic Circle, Iceland is known for being a hub for Northern Lights activity.

RED Car Rental prides itself on its wide selection of brand new 2013 model cars. These cars range from luxury BMW X1, BMW X5, and Land Rover Discovery 4 models to VM Golf, Renault Grand Scenic, Mercedes Benz Vito, and Toyota Yaris.
RED's customers can pick up their vehicles from either Keflavík International Airport or the BSÍ bus terminal in Reykjavík. If the latter is preferred, RED will provide its customers with a free return ticket on the Flybus airport shuttle to and from the airport.
RED Car Rental is part of Iceland's largest travel network Kynnisferðir, the mother company behind leading Iceland tour provider Reykjavik Excursions, and the Flybus airport shuttle.