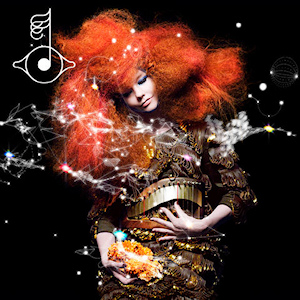 Björk's Biophilia tour is all set to hit London, where the unique Icelander will perform at the Alexandra Palace on 3 September. The tour premiered during the Manchester International Festival in 2011 and she has since taken it to all four corners of the globe, receiving widespread rave reviews.
Biophilia, the musician's eighth album, was finally released in 2011 after taking three years to complete. It went on sale with a number of iPhone and iPad apps as part of Bjork and her management team's plan to come up with a children's educational programme using visuals, sound and texts. She also used some unique instruments such as the gravity harp.
With such effort put into the 10-track album, it comes as little surprise that the tour is also on the extraordinary side. The show features an Icelandic TV choir, a Tesla coil beside its invented instruments, TV screens featuring visuals for each hit, and words of wisdom from Britain's David Attenborough between songs.
Fans all across the world have been taken aback by the sheer scale and uniqueness of the Icelander's most recent spectacle. It may cost a little more than your average concert, but it is likely to be a truly memorable experience that will stay with you forever.