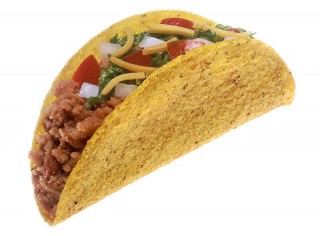 A Swedish teenager has died after suffering an allergic reaction to tacos, with her parents now claiming that food packaging labels in Sweden need to be clearer.
Sixteen-year-old Elin Wahlgren, from Gavle in eastern Sweden, ate taco chips, guacamole, quorn meat and cheddar dip last week on Tuesday. She died two days later after suffering an allergic reaction to the nuts in the meal.
Her family is distraught and enraged by her death, with her mother Ann-Sofie saying she was extremely careful about reading the packaging and if the item contained nuts she would choose something different.
Elin was rushed to hospital when she started experiencing breathing difficulties, but despite attempts to save her she died on Thursday. The hospital confirmed that a severe allergic reaction was the cause of death, but said it is not known the exact cause of the reaction yet.
The Sandviken local health authority is currently analysing the leftover contents of the meal, while her mother insists packaging should display more accurate information. She said that they are not sure yet if it was the food that caused the reaction, but that she does not feel good knowing the items are still on the shelves. She added that more should be done to raise awareness about nut allergies.
Allergy professor Doctor Magnus Wickman said nut allergy deaths are rare in Sweden, and that there have been just three in the past six years. He noted that people with nut allergies should always ensure they are carrying two adrenaline shot in case of emergency.