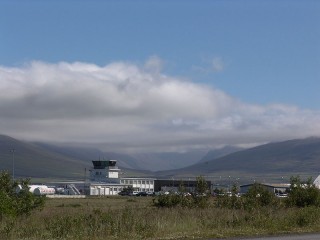 A plane carrying three people crashed yesterday afternoon at 1:30 by Akureyri in North Iceland, killing two and injuring one, while debris from the plane scattered the area below.
The plane was an air ambulance used to transport  patients from one hospital to another. Two pilots and one paramedic were on board the flight, which was returning from an ambulance flight to Reykjavík.
Many people witnessed the crash as it happened on a race track by Hlíðarfjall mountain on the outskirts of Akureyri, where a local auto club had organised a race there that should have taken place in the afternoon.
Mýflug, the airline operating the flight, released a statement explaining the crash. The airplane had aborted a landing at Akureyri airport before losing altitude and attempting an emergency landing on the race track.
Both victims were Akureyri locals in their thirties. The surviving pilot is not in a critical condition