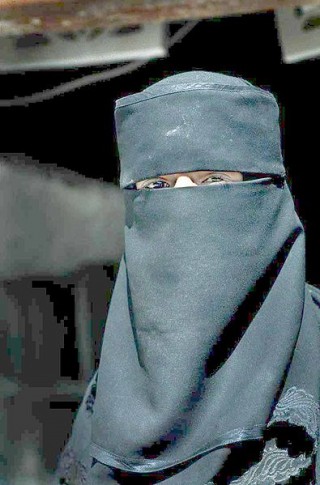 A racist joke posted on her personal Facebook webpage has landed a one-time member of parliament in hot water. Tina Petersen, the former Dansk Folkeparti representative for Odense, posted up a joke on Facebook that is seen to denigrate Muslim women.
In April, Petersen is alleged to have posted up a doctored photograph of two women in traditional burqa standing between two black bin bags full of rubbish. The Copenhagen Post reported that next to the photograph she posted up the caption 'Hehe … Remember to take out the big trash tomorrow :)'.
More than a few people who viewed the webpage online posted up screenshots of it. Once the image started going viral, it was removed from Petersen's Facebook page. Some Facebook followers say that despite complaints about the bad-taste joke, the standing Svendborg city councillor continued to make more degrading comments about Muslims.
The public prosecutions office on Funen Island seems to be in agreement that the joke was racist and degrading to Muslims. Jan Stick, the office's chief prosecutor, told local reporters that Petersen was being charged with racism.
When questioned about the charge against Ms Petersen, Svendborg's Dansk Folkeparti leader Henning Duvier Staermose said he did not think it would have much effect on the party. He explained by saying that the joke had been posted on her own Facebook page and did not involve any other members of the party.